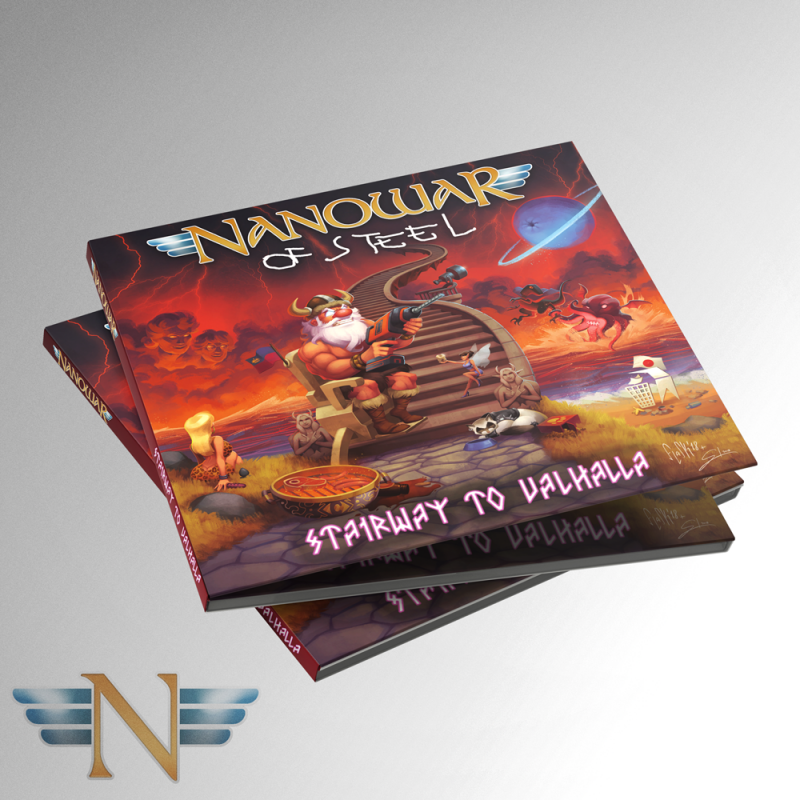  
CD Nanowar - Stairway To Valhalla (Digipack 2019)
Tracce dell'album:


Declination
Barbie, Milf Princess of the Twilight
The Call of Cthulhu
Heavy Metal Kibbles
Il maestro Myiagi di Pino
L'opelatole ecologico
Images and Swords
In the Sky
... And Then I Noticed That She Was a Gargoyle
Tooth Fairy
Vegan Velociraptor
Another Drill in the Wall
Ironmonger (The Copier of the Seven Keys)
Bum Voyage
Uranus
The Crown and the Onion Ring
The Quest for Carrefour
Hail to Liechtenstein
SECURITY POLICIES
All connections on our site are encrypted using an SSL security certificate.
CHRISTMAS SHIPMENTS
We ship every day: within two working days it will be delivered!
RETURN POLICIES
Replacement t-shirt for a fee.
También podría interesarle